Get your own perfectly designed smile with full dentures
Complete dentures will restore your long-lost smile
Somewhere along the way, you may have lost your smile. Maybe it started with a loose tooth, a missed dental appointment – now long forgotten, or tooth sensitivity you thought you could live with. Before you know it, you have unexplained pain in your mouth. Eating is uncomfortable. Your teeth are no longer bright and healthy. Maybe you're missing a few.
A set of full dentures can bring back your smile, give you the ability to eat anything you want, and boost your confidence. Complete dentures are a set of removable upper and lower teeth that are designed to replace your own teeth. They look so natural, no one will know you're wearing them.
As a digital denture clinic, we use advanced, precision technology to custom-create full dentures that fit perfectly. Thinner and lighter than traditional dentures, they won't slip or move around. You may find yourself talking and smiling more, and even enjoying a good belly laugh without covering your mouth.
Are you ready to have a healthy, complete mouth again? Come in for a free, no-obligation consultation about full dentures today. You'll be so glad you did!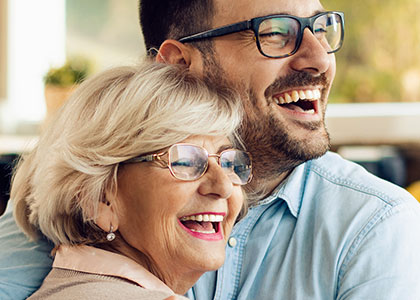 Full dentures from a digital denturist are made for your unique mouth
As a digital denture clinic, we deliver high-quality, modern dentures that are thinner, lighter and stronger than traditional dentures.
Using an oral scanner, our digital denturists create a virtual replica of your entire mouth, and a 3-D prototype is made to confirm the perfect fit. The process is quick, non-invasive and absolutely pain-free.
We design and custom-create your complete dentures using advanced digital denture technologies in our own on-site lab.
Made to fit your mouth exactly, your complete denture will be more comfortable than you imagined. You'll wonder why you waited so long!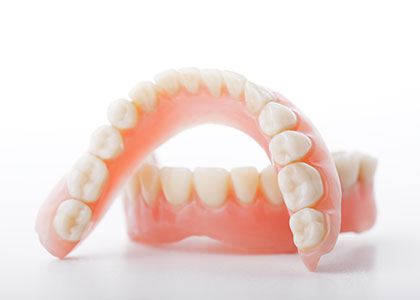 What's so great about digital dentures?
Why our patients love digital dentures
A comfortable and anxious-free visit
Less time in the chair and shorter clinic visits
Impressions taken without goop – no gagging!
It takes only moments to scan your mouth with the digital wand
Can watch impressions being made on the computer in real-time
Digital dentures from the lab are more accurate requiring less adjustments and fewer return visits
Easier to repair and replace if dentures break accidentally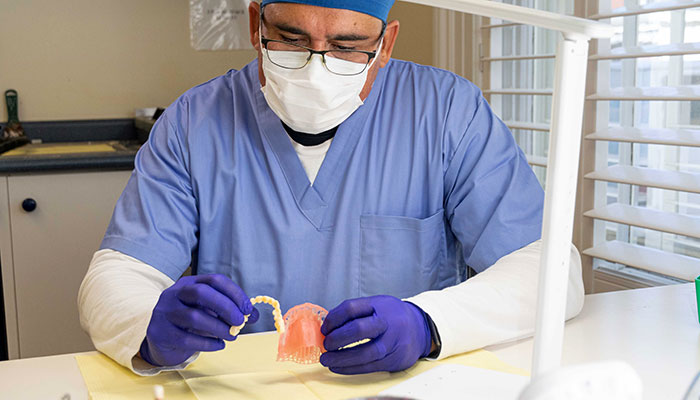 No goop. No gagging!
Say good-bye to the unpleasant experience of clenching an impression tray with goop in your mouth for what seems like forever. Digital impressions are made with a wand scanner (some call it a magic wand) that draws a complete and accurate digital picture of your mouth in minutes – while you watch. It's easy, comfortable and best of all, there is no goop involved – which means no gagging!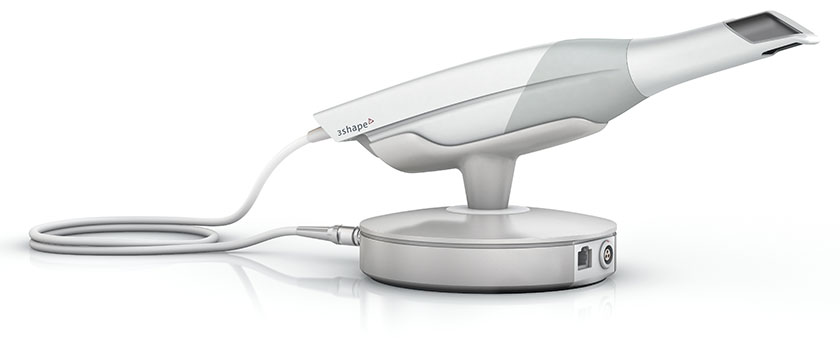 Frequently asked questions about complete dentures
How can I tell if my dentures are made of quality materials?
At first glance, your dentures should look like natural teeth – not artificial ones. The best way of determining higher quality is to ask your denturist what materials they are using. At Wellington Street Denture Clinic, we use BPS Precision dentures. These premium quality dentures provide optimum function while speaking and eating.
When creating a BPS Precision denture we use Ivoclar denture teeth. This brand of teeth is similar to natural teeth as they reflect light through several layers. In addition they are made of high-quality materials that help resist wear, chipping and staining.
How much do full dentures cost?
The cost of full dentures varies from person to person because everyone's mouth and dental issues are unique. The best way to learn what the cost will be is to book a free, no-obligation consultation.
How many teeth are in a full set of dentures?
There are anywhere from 12-14 per arch (upper/lower) depending on the space available in your mouth.
Do you want to restore your smile?
Book an online consultation for full denture services to visit the digital denturist clinic in Woodstock, Ontario.