Quick Emergency Replacement Dentures
Scan & Store keeps a digital record of your dentures for fast denture replacement
There's no need to live with missing teeth
The Purpose of this scan is NOT for future replacement. It is for emergency replacement of lost or damaged dentures. Scanning the denture(s) will not adjust the fit or function of the denture. It is a duplicate of the condition that the denture is in at the time of scan.
Should new work be done to the denture (i.e., relining) the scan will no longer be up to date and a new scan should be made. If the work us performed at our office, the denture will be rescanned at a discounted rate. Should new dentures be made in the office, a new scan will be made at no extra charge.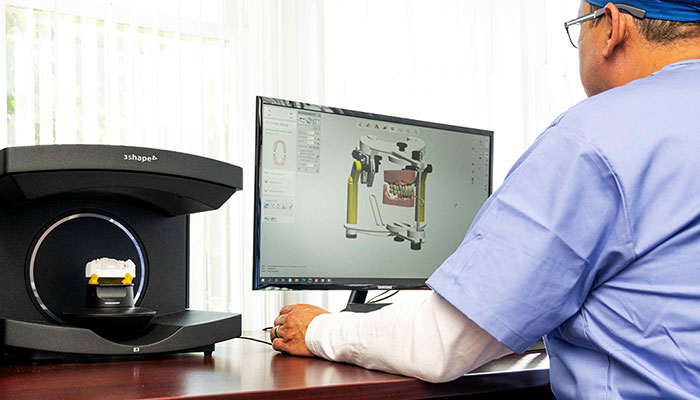 Here's How to Get Started:
Make an appointment – We will find a time that suits your needs.
During your appointment, we will go over the condition of your dentures with you and scan the dentures.
If you need your dentures remade, call our office.  We will make you new dentures and arrange a time for. you to come and pick them up.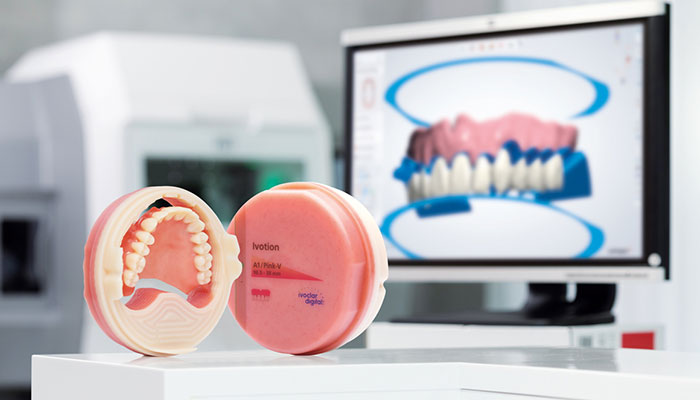 FAQs about Denture Scan & Store
Scan and Store is a service we provide to help persons who wear full upper and/or full lower dentures have a some security should anything happen to them: i.e., loss, breakage, severe damage, etc.
We book an appointment time that is convenient for you to bring your denture(s) in. We use our digital technology to scan the denture(s) to make an exact replica of them in a digital file format. That file is then stored on our secure hard drive. The denture can be brought in by a loved one in cases where it is difficult for the wearer to come in.
The appointment for scanning your denture(s) is approximately 30 minutes from start to finish. We will assess the denture, making note of its current wear and conditions in its current state. It will then be cleaned and scanned. Once the scan is finished the denture(s) are returned to you.
The scans are considered up to date for three years from the date of scanning. After that time, they are deleted and a new scan must
be made.
Are you ready to protect your smile with denture scan & store?
Visit our digital denturist clinic in Woodstock, Ontario or schedule a free consultation for your scan & store today!