My name is Judy Meems,
I immediately felt comfortable and accepted by Cristian and his amazing team.
I am writing this testimony with the best accuracy and honesty as possible.
I have been a client of the Wellington Street Denture Clinic since mid-2007.
I was referred to their office by my dentist. I did some research and realized they were who I wanted to help me throughout this transition.
After being told this is my best option…l made the appt, and I honestly thought I would be treated much differently than I first assumed…
I immediately felt comfortable and accepted by Cristian and his amazing team, as a younger woman that was contemplating dentures, l was not sure what to expect?
I explained my history of abuse, the fear of dentists, and the lack of benefits that had left my teeth is disrepair.
I cannot tell you in any amount of words how that initial visit changed my entire life..I was 100% a part of all upcoming decisions and procedures. Cristian explained how and when things would be done.
I started with 18 teeth extracted with a partial bottom.. My dentist would extract the teeth, with immediate replacement, it was actually a very well thought out plan as l was never without teeth.
To move forward to 2011 l decided along with Cristian and my dentist, it was time to remove the rest of my own teeth, having done so l was fitted with now 2 complete dentures.
I went through some trials and some pain, but at no time did I go through it alone. Every time I needed anything or just a tweak here and their it was only a phone call away. If things weren't working, he would try anything even as far as full replacement dentures. Who does that?? I have told everyone that reacts or comments on my smile who gave it to me!
Moving forward to today, my journey with this wonderful team has only gotten better, and l continue seeing and getting the help i need, over the years we have become friends as well as the best Denturist in the area as far as I am concerned. Without going into detail, l have had many health concerns in the last five years or so, l have called upon this amazing couple to pray for me, help me hold while I cried, and They Did!! Not only does Cristian knows exactly what I need to make me whole with regard to my teeth, he also has the best personality of a medical professional that I have come across.
I will be forever grateful for this ongoing experience, and service l have received from this office, and their care and compassion has no limits.
In closing, I would like whoever is reading this testimony, believe it, l cannot stress how comfortable and happy you will be if you choose to become a client of Wellington Street Denture Clinic in Woodstock On.
My honest and sincere Thank you to Cristian and Anita Lagos for being everything, and more then you offer your clients..
Judy Meems
June 14, 2020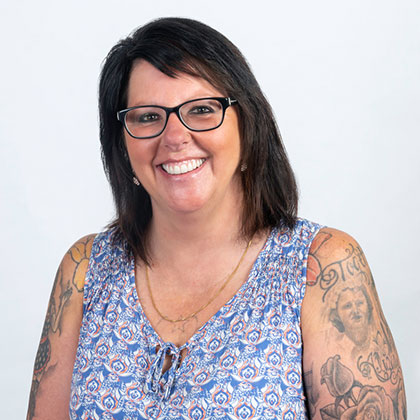 I'm Tinie Van de Krol
I needed new Dentures and was nervous.
I needed a new denture and was nervous about trying a Canadian denture clinic since all my denture work has been done in Europe. Your clinic was recommended to me by a friend.
My unique European treatments presented a challenge that your practice took on with professionalism. Throughout the whole process, all the details of the procedures were carefully explained to me.
The care and understanding I received for my unique situation gave me confidence from the first appointment right to the end.
I also had peace of mind knowing you would do everything possible to make my unique situation work.
Your knowledgeable and friendly staff is top-notch, and after 2 years, I am still very happy with the quality and the look of my dentures.
Thank you again,
Tinie Fan de Krol